CASIO Z-1
Find it on eBay.com -


&nbsp
Previous topic
&nbsp
Next topic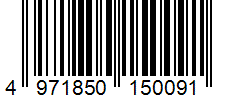 Watch adaptor : AD-4177
&nbspRAM : 18kb and 50 ko available with RP-33 extension memory. Doesn't accept RP-8 ? To be verified.
&nbspCan we really talk about the series FX-850 P? The Z-1, for example, has the graphic functions unknown to fx-850p/880p and VXn: Draw & Point functions already available on PB-700/770,

&nbspImage produced by PockEmul emulator showing specific menu of Z1 model without file option - like fx-890p model.
&nbspSpecial Modes - the coordinates go from (0,0) to (191,63):
&nbspbox mode50,(50,00)-(70,30) (black rectangle)
&nbspBOXC : mode51,(50,00)-(70,30) (white rectangle = rubber)
&nbspCIRCLE : mode52,(80,20),5 (black circle)
&nbspPAINT : mode53,80,20 (fills the zone containing the specified point)
&nbspCOPY : mode54,(50,00)-(70,30) (Zone copy)
&nbspCUT : mode55,(50,00)-(70,30) (Zone cut)
&nbspPASTE : mode56,(80,30):(Zone past)
Program Library

&nbspDownload thanks to Calameo