CASIO PB-500F
Find it on eBay.com -


&nbsp
Previous topic
&nbsp
Next topic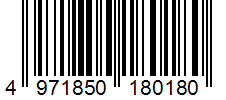 &nbspThe Casio PB-500F is closest to the FX-750PF because of its two locations for RC module and 16 KB of maximum RAM available.
&nbspYet, like every PB it hasn't the F key for rapid access to functions.
&nbspLike for all models followed by the letter F, the access doors to the Ram cards are in the back - and not on the edge of the machine under the keyboard.
&nbspAs for the fx-750p and fx-750Pf, a SHIFT key allows access to BASIC functions written in red above the keys.

&nbspBut it is a model dedicated to Japan, therefore he has specific features that hasn't the similar FX-750Pf :
&nbspIt has a key access for Katakana Japanese characters inscribed on the characters keys, the 4 operations and numbers.
&nbspOn the FX-750pF, SHIFT+figures give acces to Physic constants.
&nbspIn Katakana mode, the SHIFT key provides access to special characters written in red under certain keys.
&nbspThese characters are part of EXT mode on PB-100. They are missing on fx-750p keyboard.
&nbspThe F keys Katakana Keys are not at the same place on the hull and, each machine has certainly both circuits. Only the hulls change.
Device
Watch RAM : RC-8
Module :